rug shampooing companies
rug shampooing companies Do Not Tell Customers How Cleaning the Rugs With Shampoo Will Not only make the Rugs look Clean but the Question is are They Fully cleaned ?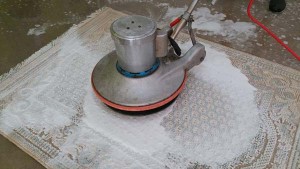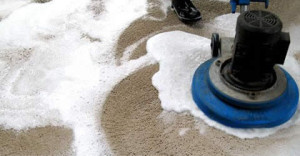 Most rug shampooing companies do not tell There Customers  that when using Shampoo on Fibers it is best recommended to bring the Area rugs in to The Store Location to make sure all The Soap Suds Are Completely Removed From the fibers. If the Rugs are not Properly Rinsed out Correctly the rug will dry out leaving a Light Layer of white powder residue that will only make them look clean for a few days or weeks Depending on how much walking on the area rug is taking place. Here At Tex A Clean Carpet Care LLC We Don't Use Shampoo For Are Rug Cleaning We Use A 100% all Organic Fiber Cleaning Product with No Shampoo Suds. Here are a Few Reasons How Tex A Clean Can Better Serve You.
Tex A Clean Carpet Care LLC Dose Not Use Shampoo That Hides the Dirt We Remove It.
When Getting Your Area Rugs Cleaned By Tex A Clean We will Be Able to Look at the Rug and Determine if the Rug Can Be Cleaned on at the job Site or should it be Brought into our Location For further Attention and Quality Cleaning.
When We Give Our Customers A Price we don't Change the Price Tex A Clean Don't push Up Sells on Customers.
When Your Rug is Brought into our Location We Will First Make Sure The Area Rug dose not have Soap and Suds Left in your Fibers from the Previous Cleaning That Was Performed on the Rug If there Is We will Then Extract The Soap until We get the soap Completely out.
Second Once We get the Soap Out We will Then Let The Area Rug Hang out to Dry With Blower and Dehumidifiers Surrounding them To Make Sure they are Properly Dried out Correctly.
Third once the Area Rugs a Properly Dried out we Will Then Check for Pet Urine if owners Have Animals in the Home to Make sure the Pet Urine is Removed and Treated Properly.
Fourth Once the Rug Is Inspected we will then Pre Spray Our All Organic Treatment and let it do its works while we Prepare for the Net Step.
Fifth once we allowed the Organic Product to do its works while we got finished setting up our Techs will then run a Light Scrubbing Over The Front and Back of the Rug to Scrub Out the Extra Dirt and Soil out of the Fibers.
Sixth We will Then place the Rug back in a Rug Tub To rinse off the Rug Once we Get Done Rinsing off the Rug We Will Use our Truck Mounted Machine That heats up to around 210 degrees of heated temperature and start the Steam Cleaning On the Rug to Extra Clean And extract the water that was Left on the Rug.

Seventh once the Rug Has Been Cleaned we Will Then Hang out rug to Dry with The Blowers also Known As Fans or Air Movers and Dehumidifiers so the Rugs Will Dry Out with Quality Services. As the Rug is Drying we Will Spray One Of our Famous Fiber Protector & Deodorizers To make your Rug smell as if it were New Again. In Between our Process we will Rake out and groom your Rug with the Best care as if it were our own.

So if you Are Looking For a rug shampooing companies in Houston Tx or Surrounding Area Call Us Here At Tex A Clean Carpet Care LLC For The Best Quality Service at 832-318-2300 

we will get you area rugs Cleaned the right way and not Over Saturate them With Shampoo Suds. Here are some photos of our Cleaning Process and what we can do for you.